Serving Proudly since 1950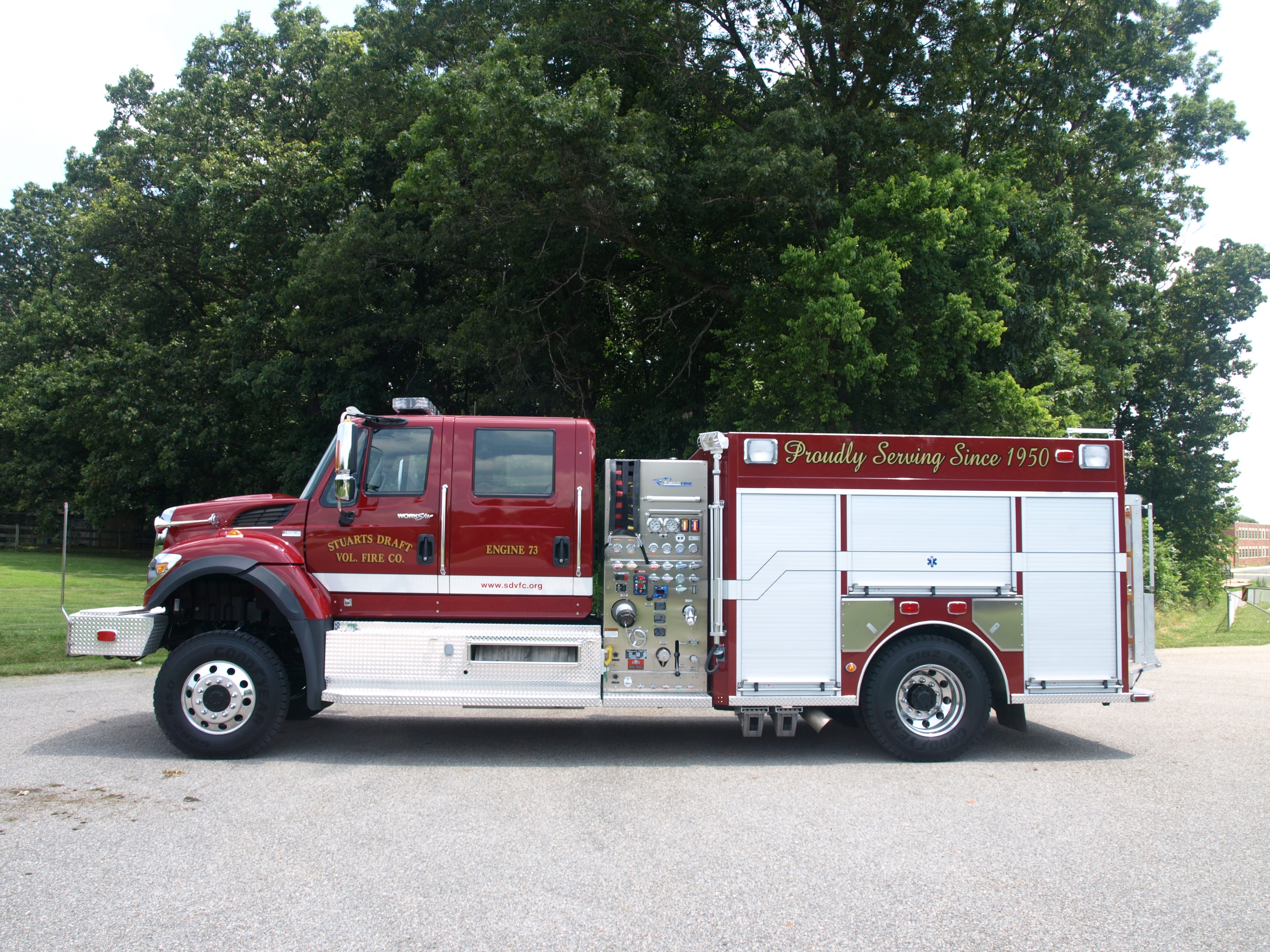 2012 International 4 Wheel Drive Engine

Arrived in Stuarts Draft at 1:30 am on April 1, 2012

Placed in Service on May 17, 2012

Responded to First Call on May 20, 2012, an MVC on Route 340
More Pictures of Engine 73
---
---
We, the volunteer firemen, call this our fire company. It may be pride, a sense of duty, or even that we feel we are performing a needed service. This company, like many other companies, has been in existence for years, being reorganized in 1950 (See Our History). Although many men have come and gone, the newer generation has picked up the standard and come forth with the same basic goals - to protect our community by saving lives and property not only from fires but from any emergency which we as a group are always willing to do.

In the earlier years of the Company it was directly supported by nearly the entire community. However, since the community has grown over the years, many of you have vague thoughts of our existence. In spite of this, we have performed our functions with dedicated service and a high degree of professionalism.
SDVFC Group Page
August County Fire Reporting System
ENTER



Wed Site Produced and managed by T. Randal Almarode Stuarts Draft, VA.